THE EVERYBODYFIGHTS FOUNDATION
WHO ARE YOU FIGHTING FOR?
$1,089,450 RAISED
The EverybodyFights Foundation supports fighters and charities in need that are directly connected to our community.
You can help by buying a Foundation Hat! $10 from every hat sold goes to charity.
No matter what your fight is, buying the Foundation Hat is your key to supporting charity and community through EverybodyFights. FIGHTITFORWARD®
FOUNDATION HAT
RAFFLES, EVENTS, AND DONATIONS
THE FOUNDATION HAT DOES IT ALL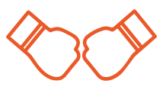 FIGHT IT FORWARD
If you're looking for a donation for a fundraiser or to host a charity class @EverybodyFights, it's a simple three step process: 1. Leave a review 2. Buy the Foundation hat and 3. Share your story. Once complete, we will coordinate your donation and/or class.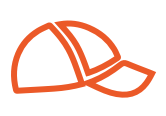 BUY THE HAT
$10 from every Foundation hat sold goes to charity. The charity we support is directly connected to our member community. Whether you are actively fundraising, helping out a friend, or you just want to rock the hat, buying the hat will always do good in the community.